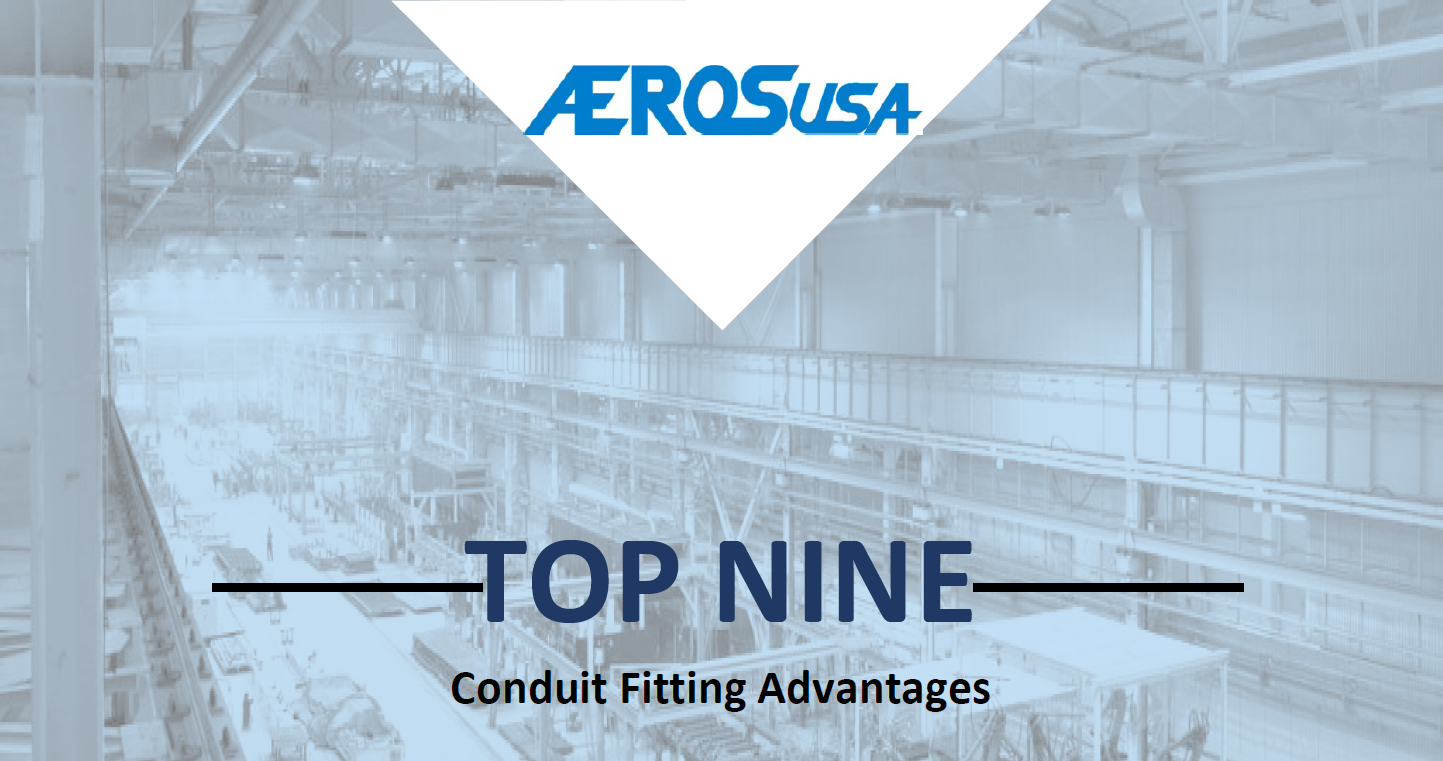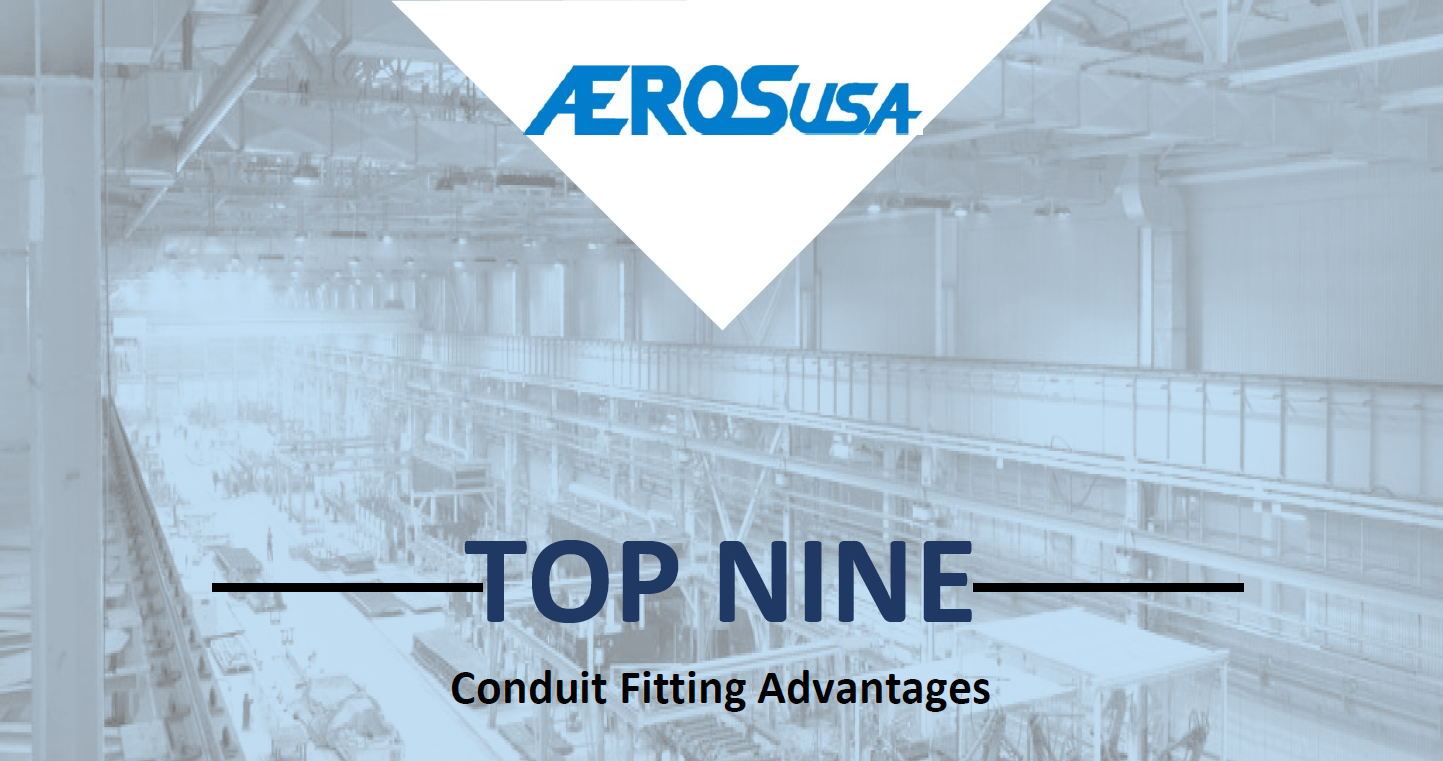 Conduit fittings are as important if not more important than the conduit itself. Fittings provide the secure connection between the conduit and the panel or box. With the right fitting you can achieve the necessary protection for your application, save time on installation and cut costs.
FLEXAquick fittings are engineered to provide extremely quick and secure connections. A one-piece, fully integrated connector, requiring no tools for installation. Including push-in lock technology improving productivity up to five times greater than tradition methods. FLEXAquick connectors' innovative design provides reliable, durable performance while reducing assembly time and eliminating the need for special tools. Constructed out of polyamide, making them an ideal connector for cable conduits and equipment in corrosive, high wear, or outdoor environments.
1. Integrated Design

Traditional conduit fittings consist of a nut, sealing ring, terminal sleeve, and the connector. The numerous components lead to lost components and poor connections.

FLEXAquick fittings are a one-piece, integrated fitting. The fitting housing (1), sealing (2), and locking ring (3) are integrated into the fitting. No components to lose and no worries of poor connection.
2. Protection

The most important aspect of a conduit fitting is protecting the wires and cables inside of the fitting

FLEXAquick fittings are available with the highest level of protection possible, IP 69K. They are also available with protection of IP65 and IP68.
3. Durable

Conduit fittings need to be as durable as their conduit counterparts. They need to be able to withstand the elements, various chemicals, and high wear environments.

FLEXAquick fittings are made of polyamide, providing superior chemical protection and environmental protection.
4. Installation

Traditional conduit fittings require time and effort to connect them to the conduit. Cutting down installation time can increase profit margins and increase productivity.

FLEXAquick fittings can be install in less than 5 seconds, greatly increasing productivity. Their quick snap-on design allows for easy installation.
5

. Variety

Having variety in fitting choices allows for easier design of cable runs and panels. Traditional fittings only come in straight, 90° and 45° styles.

FLEXAquick fitting come in a wide variety of styles including straight, 90°, 45°, Ys, Ts, Couplings, EMC, etc.
6. EMC Shielding

Some applications have sensitive signals they need to protect from getting out. In other applications the strong signals from the cables need to be prevented from interfering with surrounding electronics.

FLEXAquick fittings have a line of EMC shielded fittings aimed to protect these specific types of applications.
7. Economical

In many situations the economics of the job are the highest concern. The bottom line can be the deciding factor between whether a fitting or conduit is used on a job site or not.

The Light Line series of FLEXAquick fittings provide those economical savings required for such applications. Consisting of a similar one-piece design as the other FLEXAquick fittings, the Light Line series reduces costs with an ingress protection of IP 65.
8. Certifications

FLEXAquick fittings carry a variety of certifications and approvals to meet the needs of a wide range of applications and job types. Certifications include but not limited to:

UL Listed, UL Recognized, VDE, NFPA 130, Lloyd's Register, DNV-GL, RoHS, REACH, CSA, SNCF, EN 45545
10. See it in action

When making decisions on any project, especially those that protect the cables providing power and information, being able to test out the product is important.

Reach out today for a sample of FLEXAquick fittings to test out for your application.