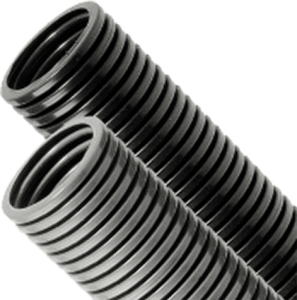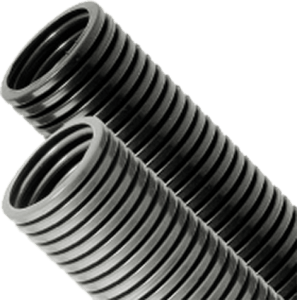 Certifications











The ROHRflex PA 6 is a conduit for several applications, including vehicles, electrical installations and machine building. It is often considered ideal for static applications. If you need a conduit, the ROHRflex PA 6 offers several benefits for your job.
PA 6 Conduit
The ROHRflex PA 6 is a versatile conduit suitable for several applications. It has internal and external corrugation, with the inside composed of all plastic tubing. It offers numerous beneficial features, including oil resistance. The flame-retardant conduit also has resistance to ultraviolet (UV) rays.
Our products provide cable protection and help prevent dust and water from entering. The ROHRflex PA 6 has high impact resistance and extensive flexibility. These conduits are also easy to use and quick to install. For a durable and advanced cable conduit, choose the ROHRflex PA 6 from AerosUSA today.
Specifications
The specifications for the ROHRflex PA 6 conduit include:
Material: Plastics PA 6
Temperature: -40°F ... + 248°F ^ + 302°F -40°C ... + 120°C ^ + 150°C
Flammability: V0 [UL 94]
Protection Class: IP 68 | IP 69K
Color: Black
Properties:
air- and liquid-tight
oil resistant up to 80°C
benzine resistant
widely resistant to acid and solvents
free of silicone, cadmium, halogen
highly self-extinguishing
flame retardant
black excellent UV-resistant, grey limited resistance
UL file No. E86359