HVAC
HVAC systems can exist in any number of environments under a variety of physical demands. From the collection of dust and condensation to the stress of high temperatures, there are many factors that can put your system at risk without the proper industrial HVAC cable protection. To keep your commercial HVAC system in good condition for years to come, you need a safe, compliant protected system.
AerosUSA, a leading supplier of high performance wire and cable protection products, provides products designed for use in the HVAC industry. These HVAC wire and cable protection products provide reliability, durability, and high performance in your demanding applications.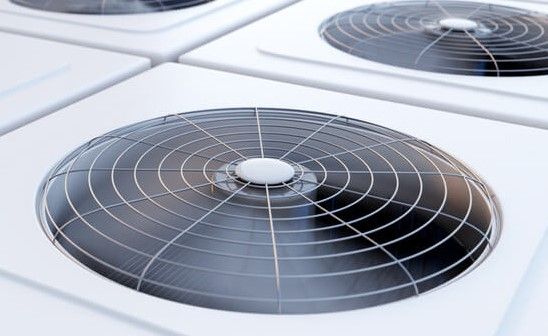 Commercial HVAC Cable Protection From AerosUSA
Our products are used to safeguard and protect wires and cables against heat, cold, moisture, dirt, dust, pressure stress, UV and other potentially harmful environmental influences. We stock an extensive inventory of conduits, fittings and connectors, cable glands, cable entry systems, strain relief glands, braids & sleeving products, and energy guide chains designed for HVAC applications.  Some of the HVAC applications our wire and cable protection products are used in include:
Electrical raceways
Cable and wire feeds and connections to control panels
Switchbox, branch, and feeder wires and connectors
Turbines and motors
We distribute a wide selection of commercial HVAC cable protection products from leading manufacturers such as Flexa GmbH and AGRO AG. This equipment offers unique solutions to help secure your wired and electrical systems in almost any environment.
Our Industrial HVAC Cable Protection Products
The most common products we offer for HVAC systems include:
Liquid-tight conduits: Liquid-tight conduits for HVAC systems are designed to keep cables and wires safe and dry. These conduits operate most effectively against the risks of moisture and corrosion.
Flexible metal conduits: Our HVAC flexible metal conduits come in multiple metal types and help protect any system from heat, cold temperatures, liquids, abrasions, gases and more. Their bending strength offers superior flexibility.
Commercial HVAC duct fittings: A duct fitting for an HVAC system relieves strain at cord attachment points. Because they are so durable and resistant to damage, duct fittings can improve the longevity of your HVAC.
UL Listed / UL 1660 conduits systems that meet ANSI / NFPA 70 approvals according to the NEC.
Thanks to our years of experience in the cable protection industry, we have unmatched expertise and are ready to help you find the right product. Our experienced, knowledgeable staff is committed to superior customer service, providing each customer with the wire and cable protection system or component that meets their HVAC application requirements. We stock an extensive inventory and offer quick response, fast delivery, and competitive pricing.
We ensure that all the equipment we offer corresponds with current guidelines and legal requirements. AerosUSA's products meet international industry and regulatory standards, including UL, CSA, BWB, VDE, DNV, IEC, IRIS, and LLOYD's Register.
Learn More About HVAC Cable Protection
With industrial HVAC cable protection, you can keep your ventilation system in working condition on a long-term basis and reduce repair and replacement expenses. Call today to see how we can help you with product solutions that will prove themselves every time!