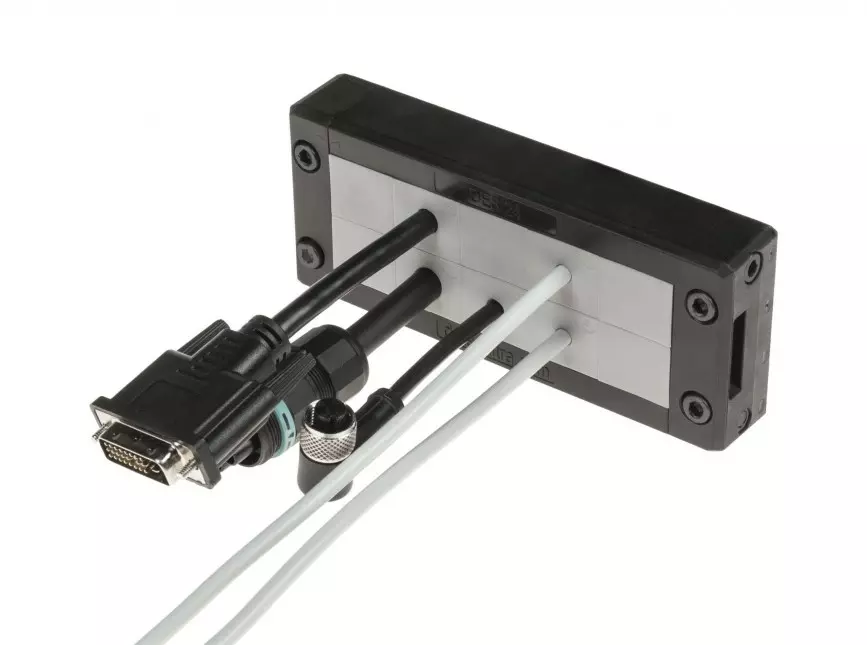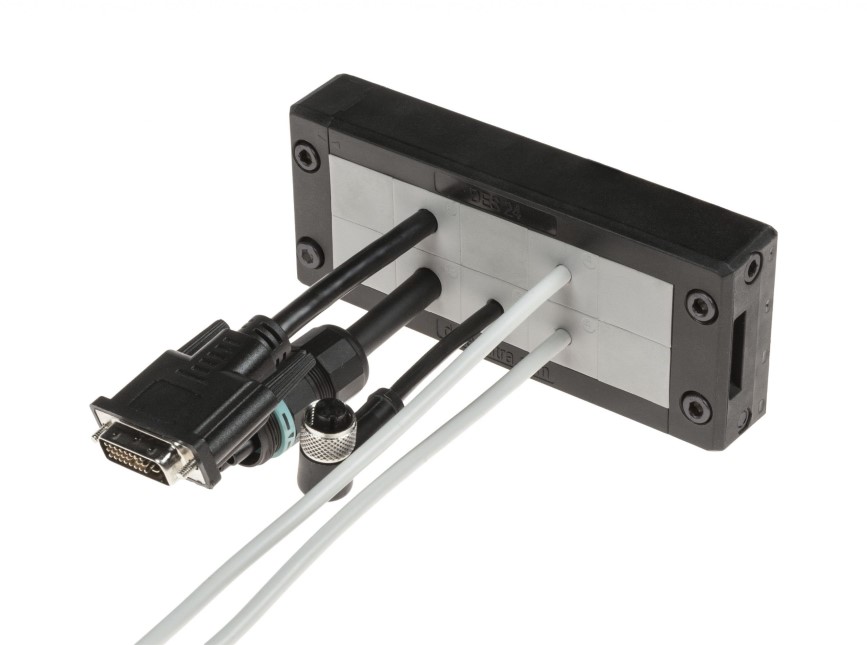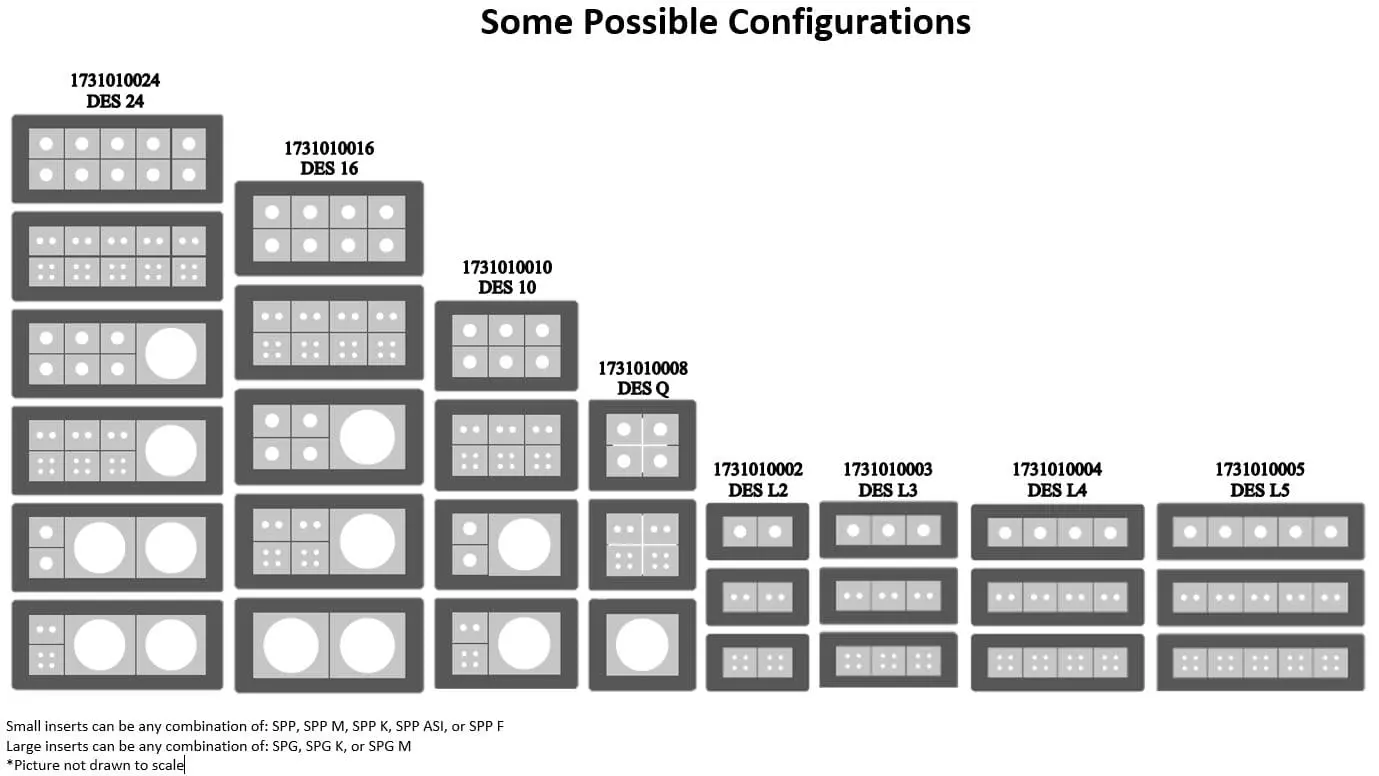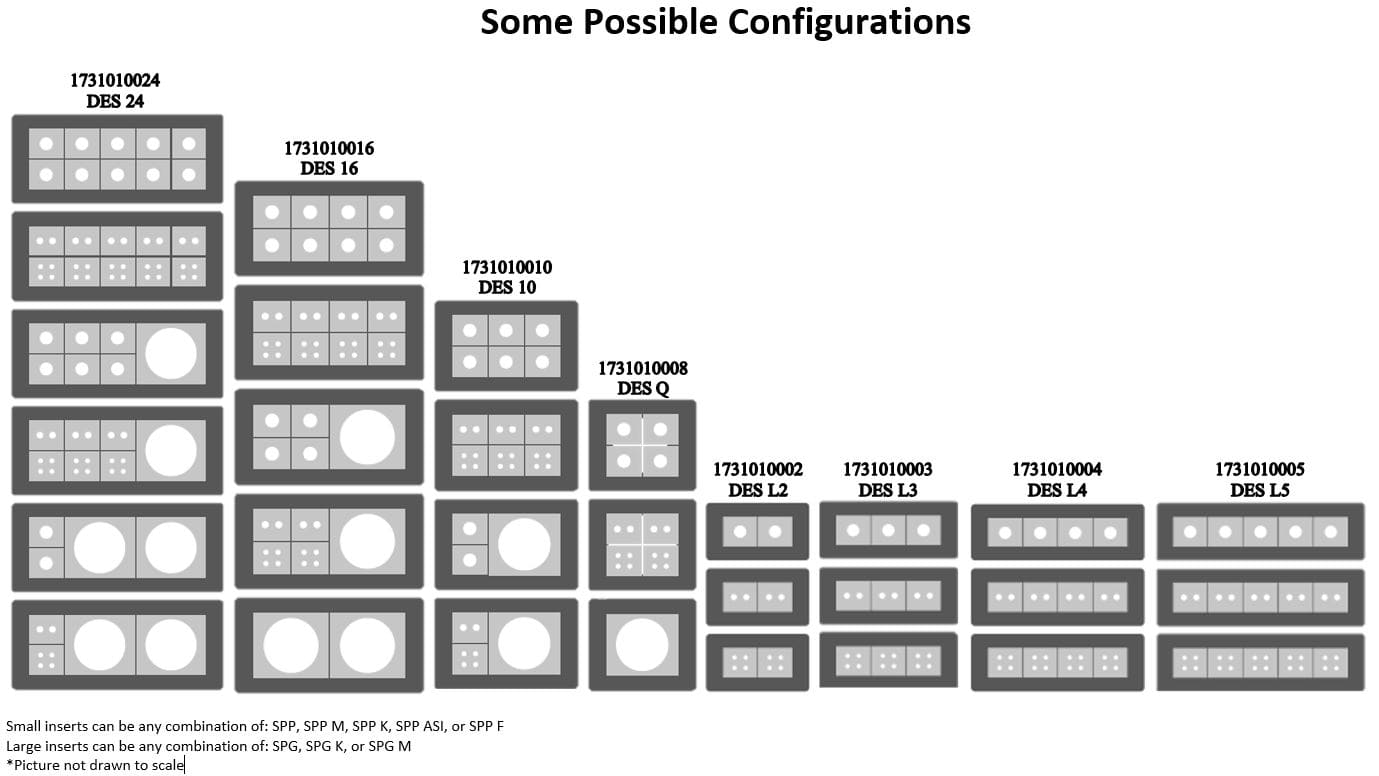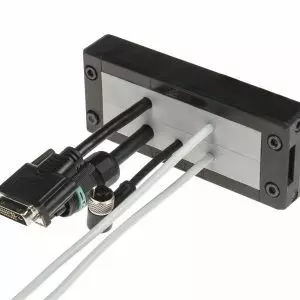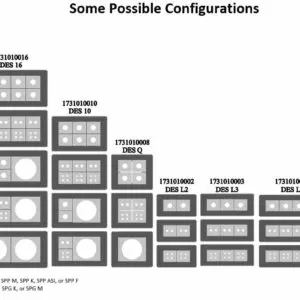 Certifications





The DES cable entry system consists of a splittable frame designed to accommodate small (SPP), multiple (SPG M) or large (SPG) inserts for cables in the same frame. Future cable size changes can be easily accommodated. Thanks to the robust construction, the DES system is a long lasting product.
Material: PP+GF
Temperature: -40°F… +311°F-40°C… +155°C
Flammability: V0 [UL 94]
Protection Class: IP66 and NEMA 4X
Properties:
Multiple possible configurations in one frame size
Frame screws in AISI304 Stainless Steel
Integrated gasket
Strain relief according to EN 62444
Sturdy construction IK10
Up to IP66
Note:
See pictures for possible configurations.Inserts sold separately. See below for corresponding accessories.