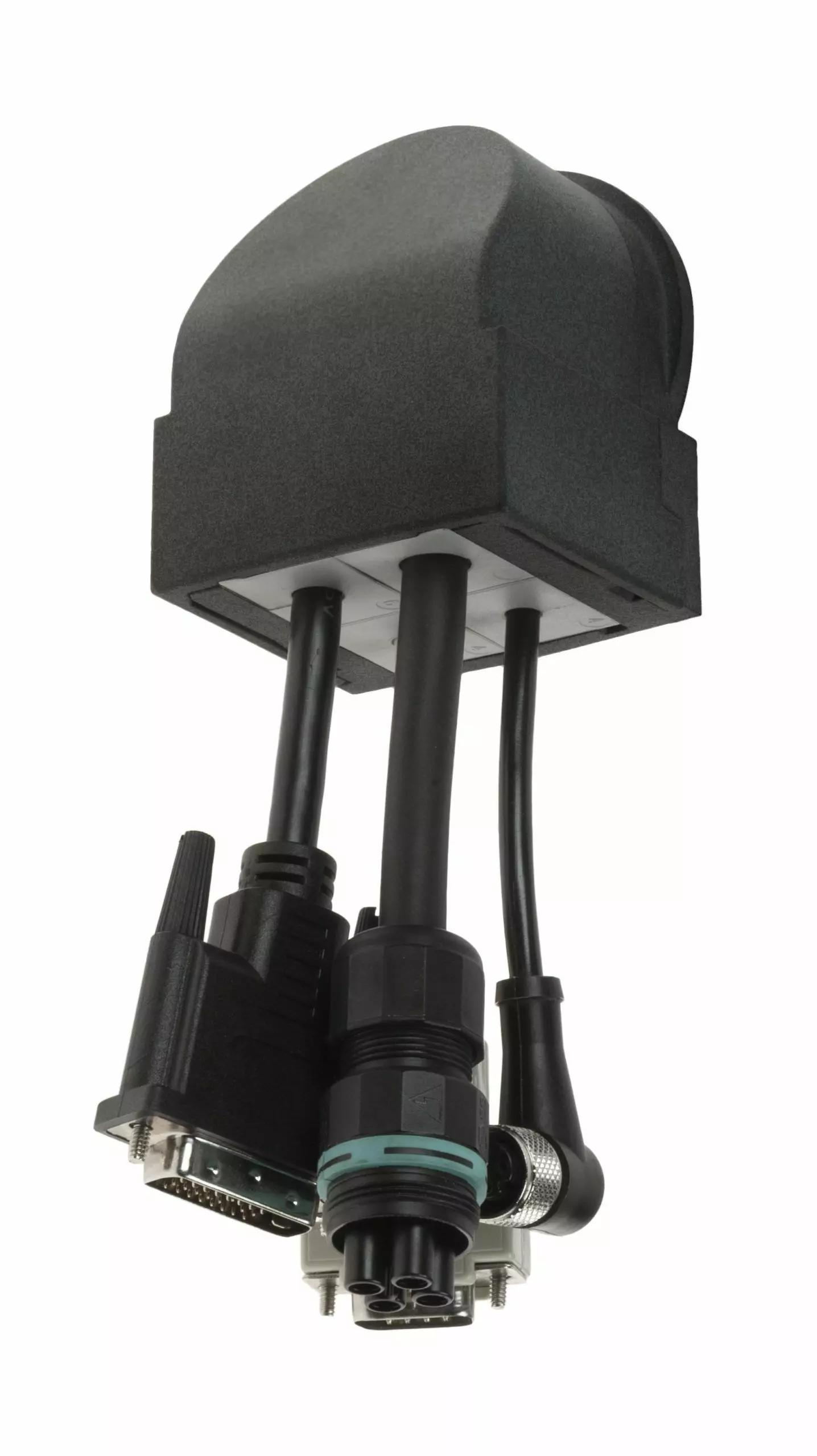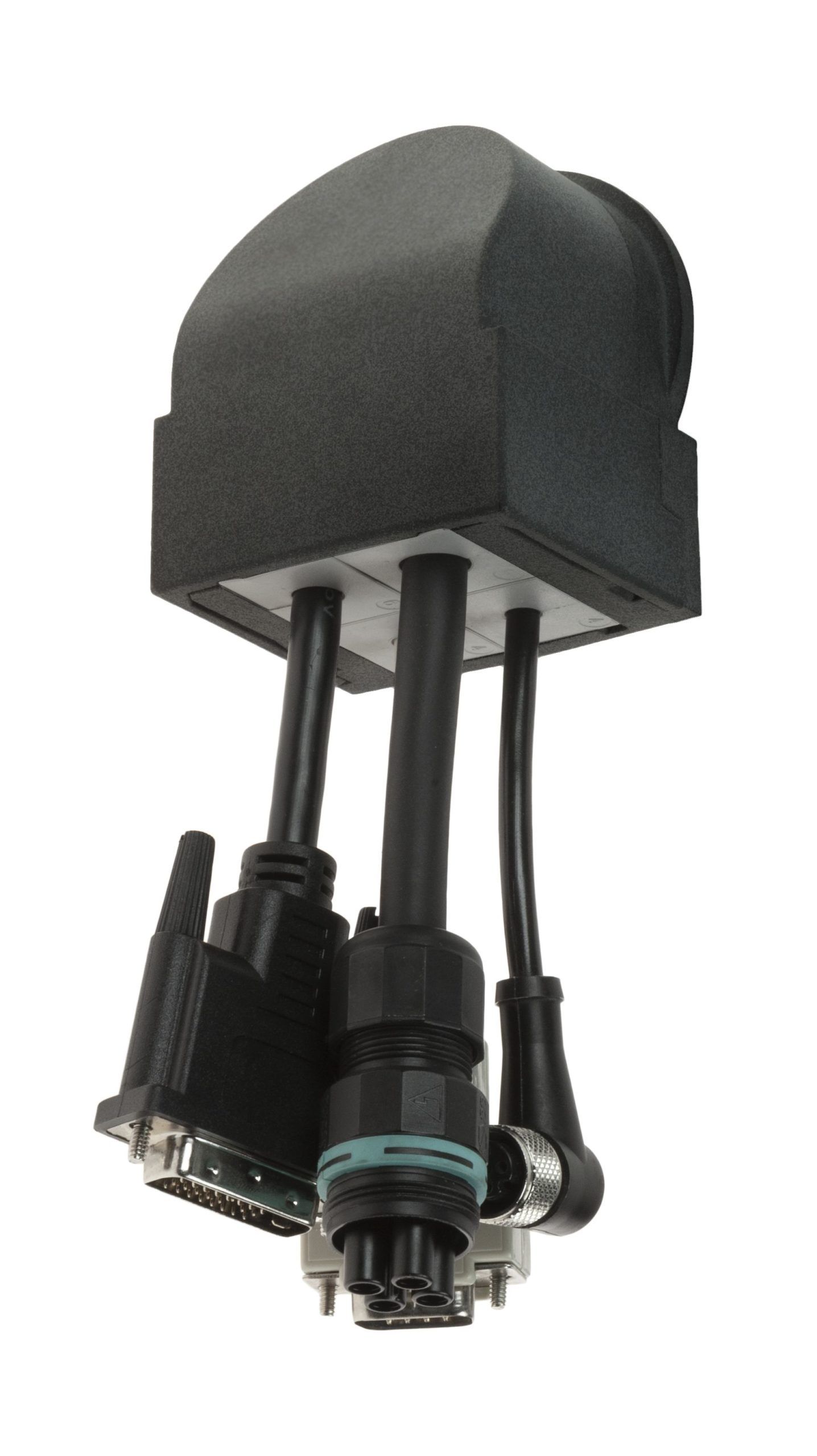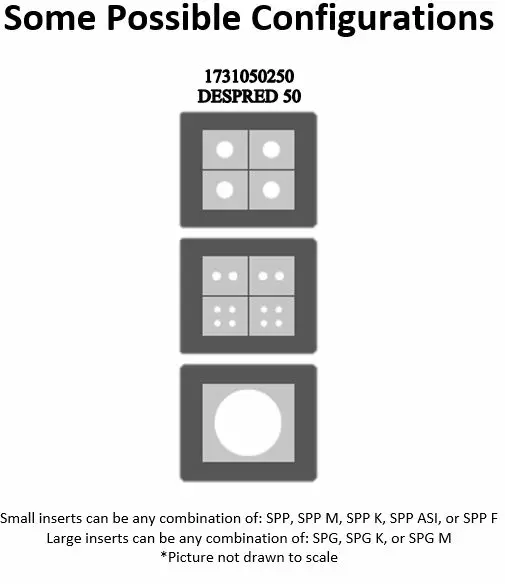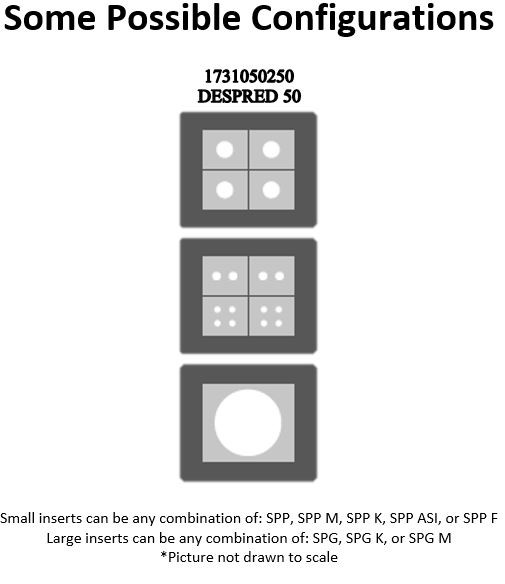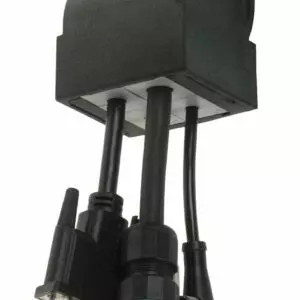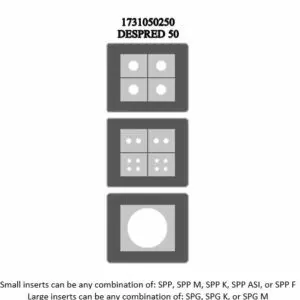 Certifications





The DESPRED 90 is a splittable gland for the 50 metric thread with a 90 degree entry. It can be used with small, multiple and large inserts for cables 2 to 16mm in diameter. With multiple inserts it is possible to accommodate up to 16 cables. Future cable size changes can also be easily organized using various inserts.
Material: PA
Temperature: -40°F… +311°F-40°C… +155°C
Flammability: V0 [UL 94]
Protection Class: IP 54 and NEMA 12
Properties:
Splittable cable gland and locknut with 90° entry
Fixing without screws
Strain relief according to EN 62444
Metric sized
Sturdy construction IK10
IP54
Note:
Inserts sold separately. See below for corresponding accessories.