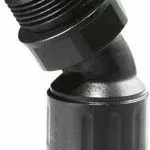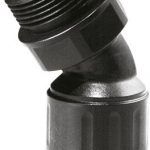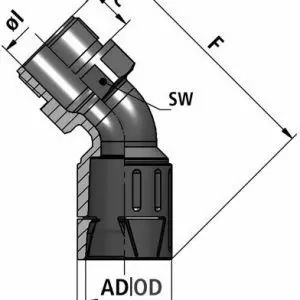 Certifications




Light line series connector. Quick connect reducing installation time compared to liquid-tight fittings. Requires a flat-head to disengaged from conduit, still faster than liquid-tight. Plastic connector, quick-type, bend 45°, NPT outer thread, integrated snap-in sleeve, conically sealed.
Material: PA plastics
Temperature: -40°C … +120°C -40°F … +248°F
Protection Class: IP 65
Note:
Lock-nuts and sealing washers sold separately. See below for corresponding accessories.