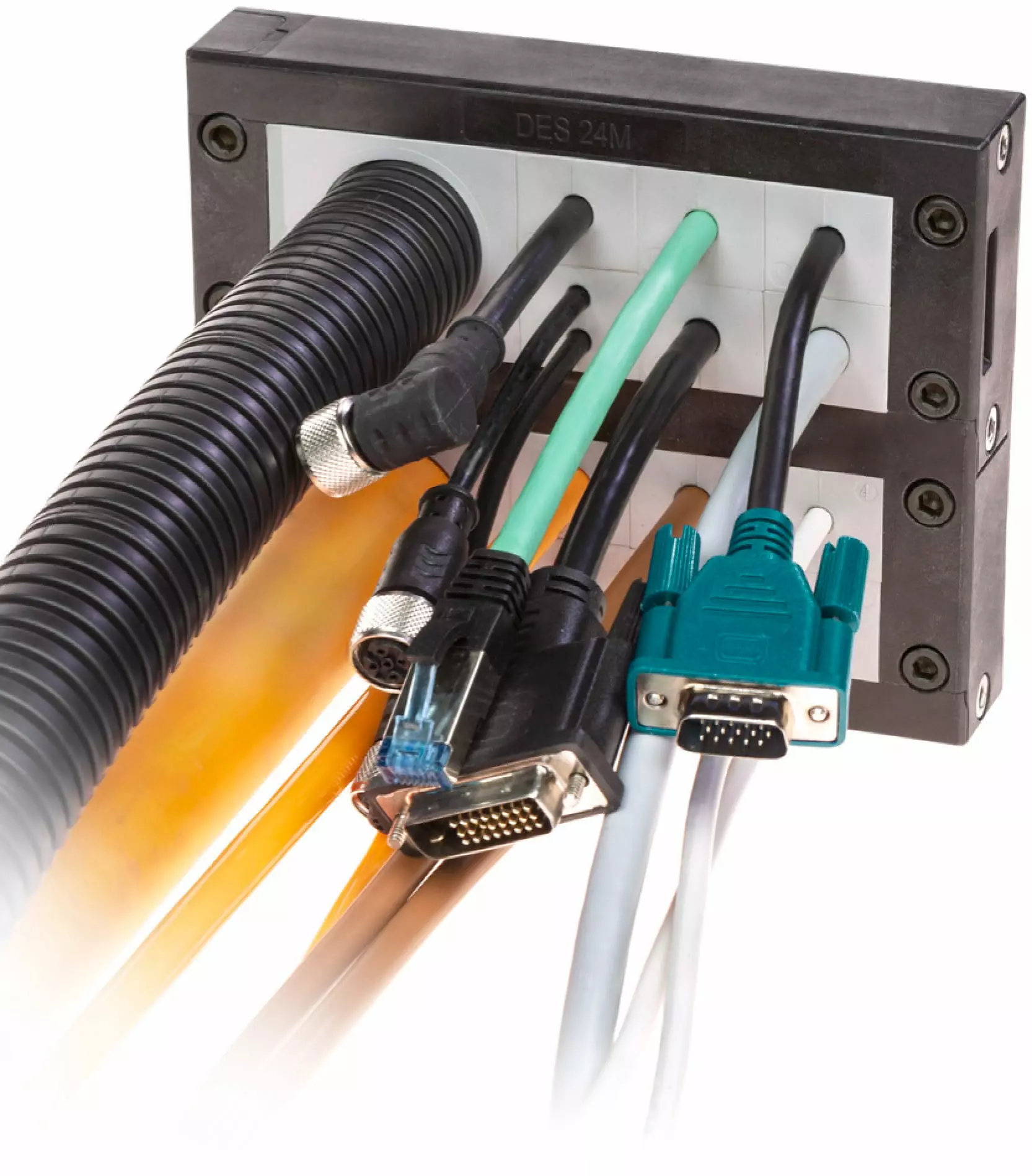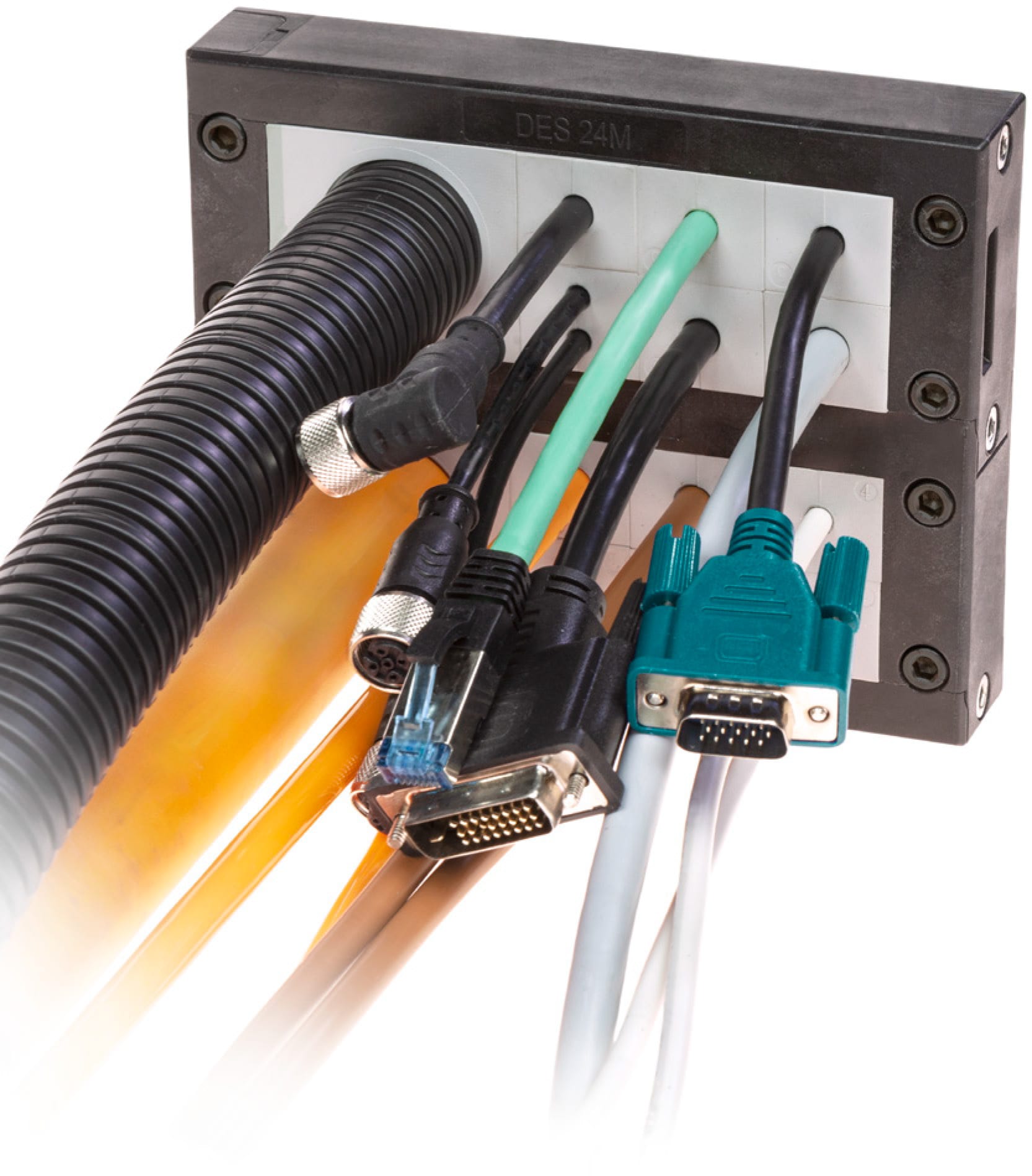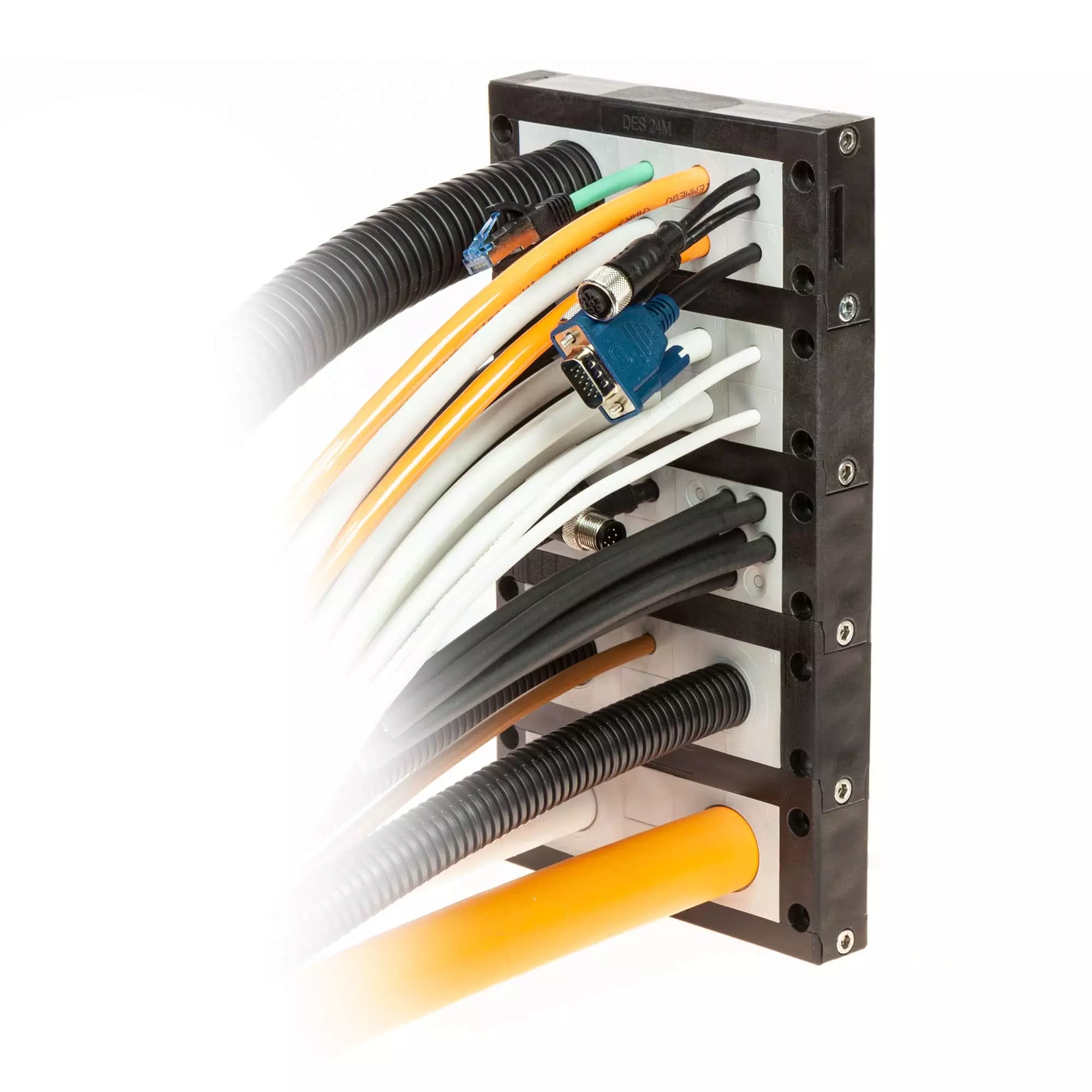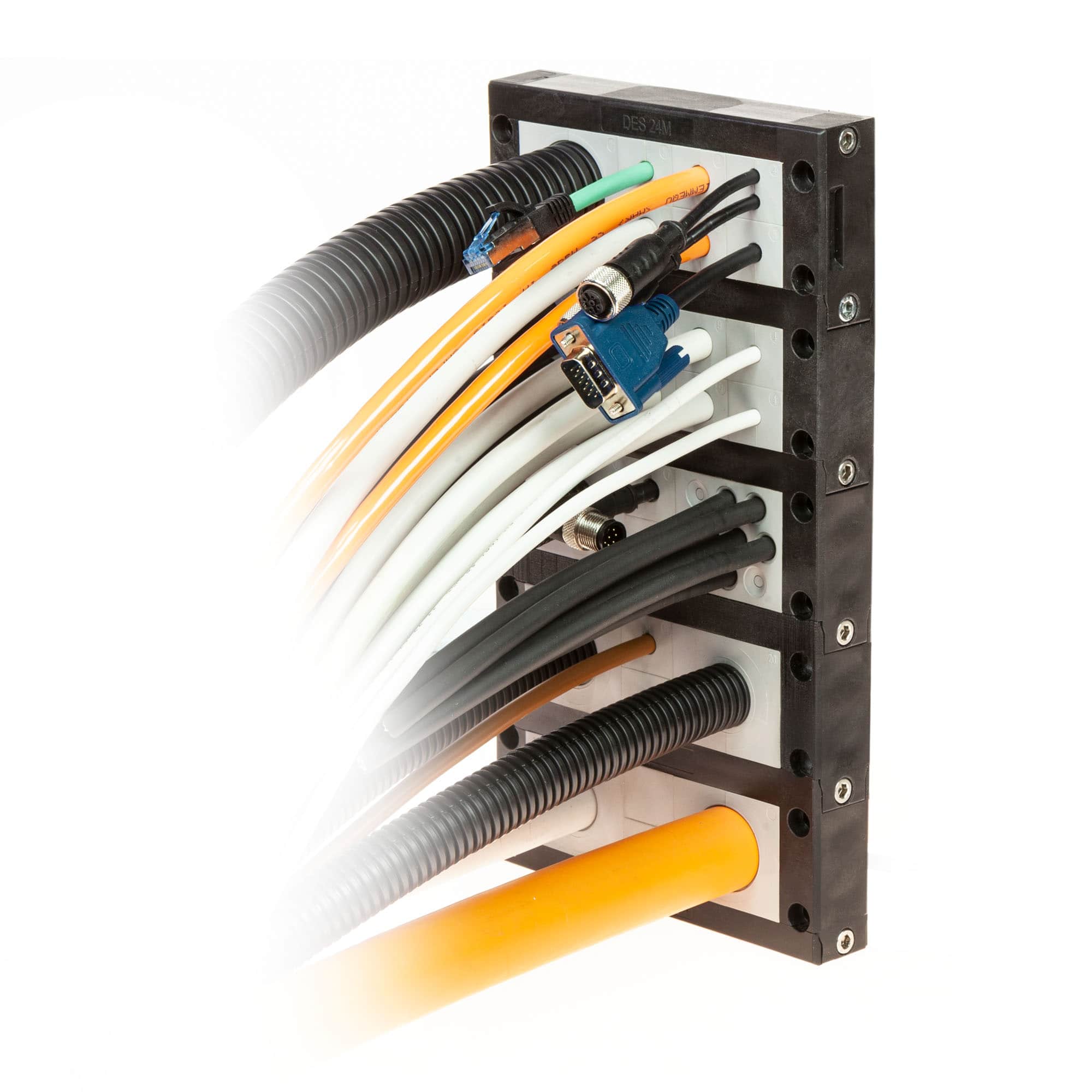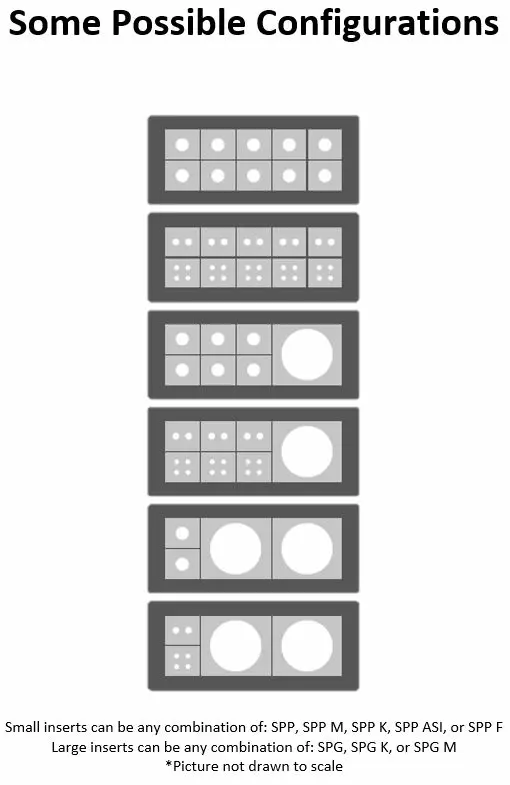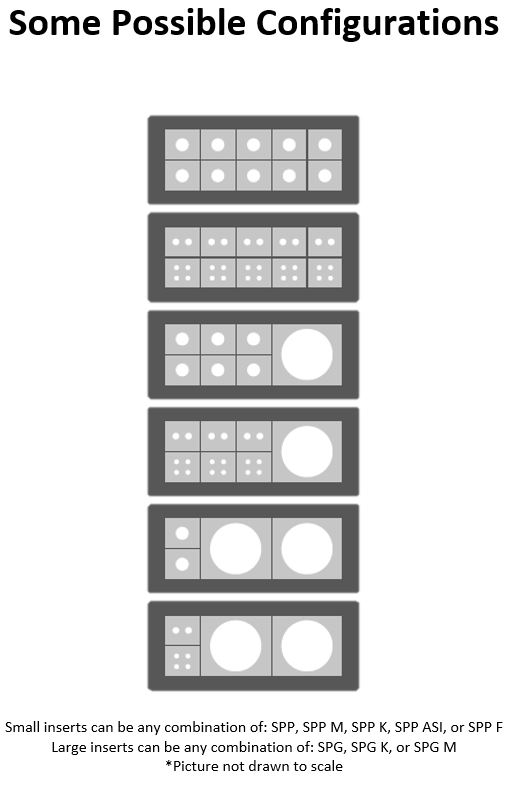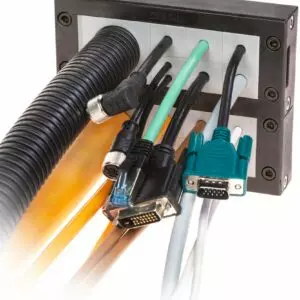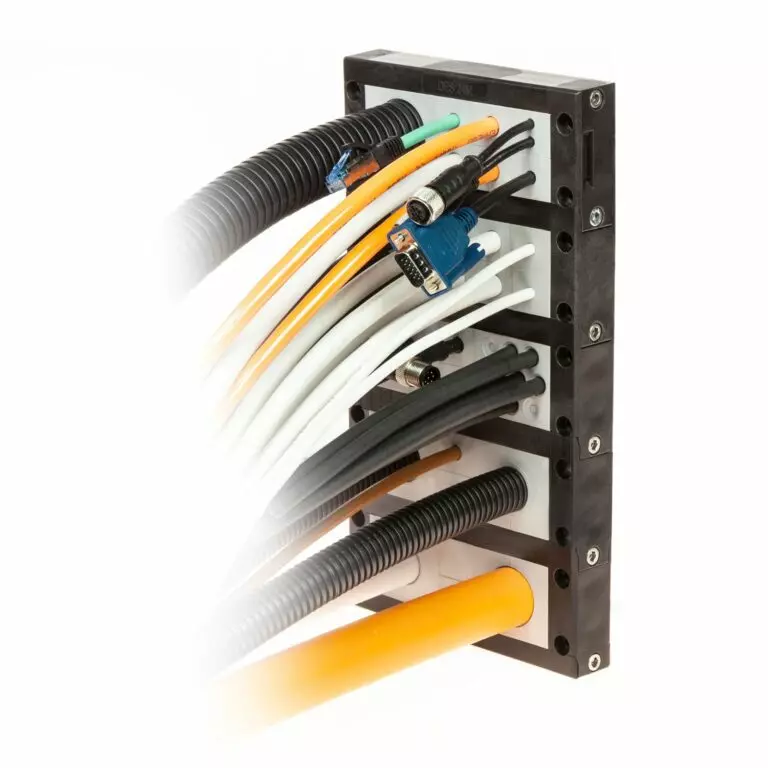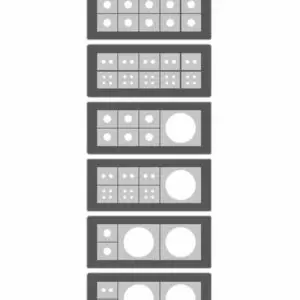 Certifications





The DES 24MX splittable cable entry system frames is a modular solution for installations where a large quantity of cables need to be routed through electrical cabinets walls or machines. Ideal solution for both terminated and non-terminated cables with the use of our wide selection of inserts. Providing the same great benefits as the standard DES line of frames, but with the added benefit of stackability.
Material: PP+GF
Temperature: -40°F… +311°F-40°C… +155°C
Flammability: V0 [UL 94]
Protection Class: IP 54 and NEMA 12
Properties:
Multiple possible configurations in one frame size
Able to stack 2 to 5 frames
Frame screws in AISI304 Stainless Steel
External gasket included
Strain relief according to EN 62444
Study construction IK10
Up to IP 54
Halogens and silicones free
Note:
Inserts sold separately. See below for corresponding accessories.